There is no way to disable MMS; part of every texting app these days.
In the MMS message, if the pictures also contain written text, we'll show you that written text.
If your child has a Samsung device, then there is another approach, albeit draconian, where you can use Samsung KNOX to "Disable Camera" so no pictures can be taken from the device. This feature is in the Boomerang Web Dashboard under the Advanced Tab under Samsung KNOX Features: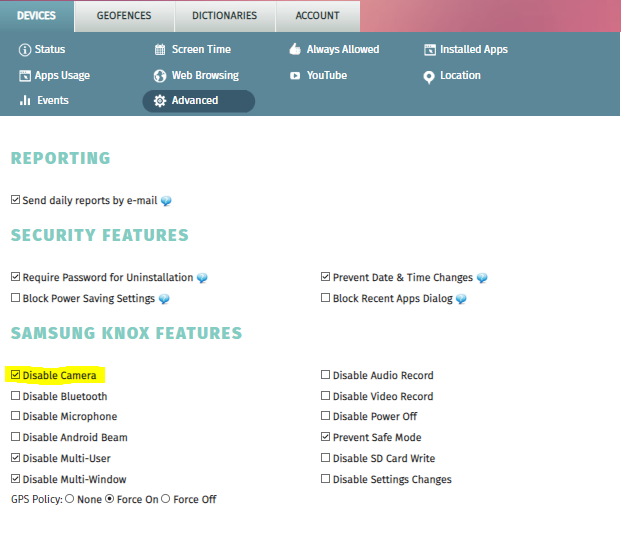 Tip: Many parents have success in using a shared Google Photos account. Google Photos does automatic backups of all the pictures on the device so this may be something more elegant to explore.