From our web dashboard, we have an advanced menu that allows parents to export and import configurations.
1. Login to our web dashboard with your group email and password
2. Click on the icon besides your child's device and this menu will appear: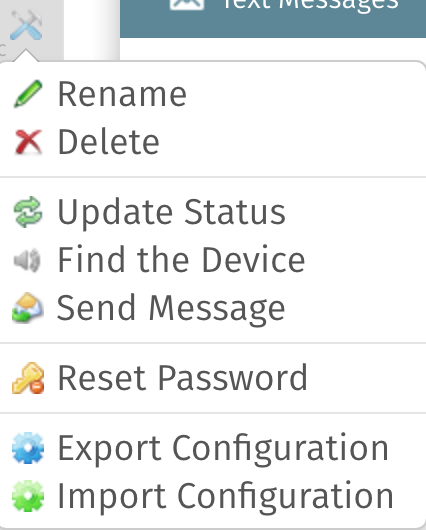 3. Click on Export Configuration to save the device configuration
4. When you have to reinstall Boomerang or if your child gets a new phone, you can then keep the default settings when you set things up from the app. After, go to the web dashboard and click on the same icon, Import Configuration and choose the file you saved.
Tip
In same cases, the Always Allowed items may not get pushed properly. Please go to the Always Allowed tab and click on APPLY.