At the moment the only way to switch app modes is to reinstall our app and choose the Accountability Partner option within the app once setup is completed.
You will need to make sure Prevent Removal is not enabled before Uninstalling Manage SPIN.
If you have an active subscription, we will restore it upon your reinstall. For force a refresh, open the side drawer in Manage SPIN and tap on Restore Subscription.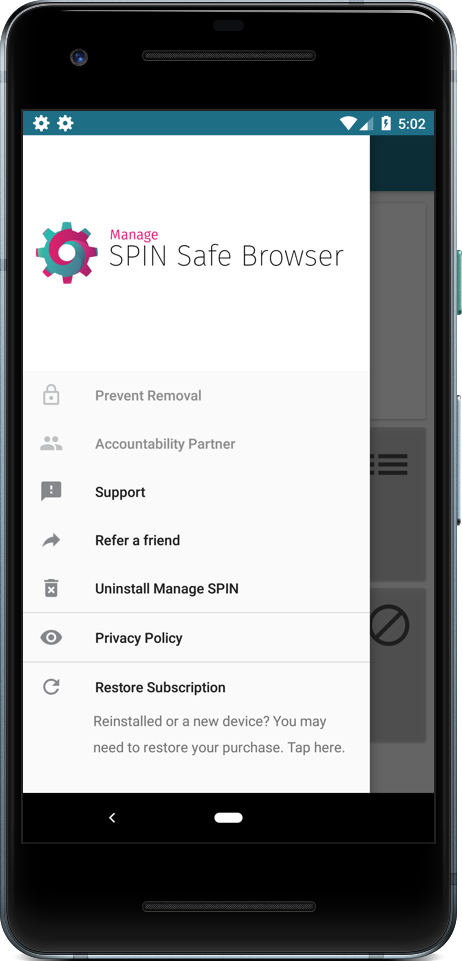 Need more help regarding your subscription? 
1. Review this article on Google Play Help on how to Cancel, pause, or change a subscription on Google Play
2. Contact us by leaving a comment below or emailing our team.