How do I prevent my child from installing new Apps?
Blocking Google Play & play.google.com
Use Boomerang to custom block the Google Play Store App and also custom block play.google.com.
Open Boomerang running in parent mode on the parent's phone, tap on the child device: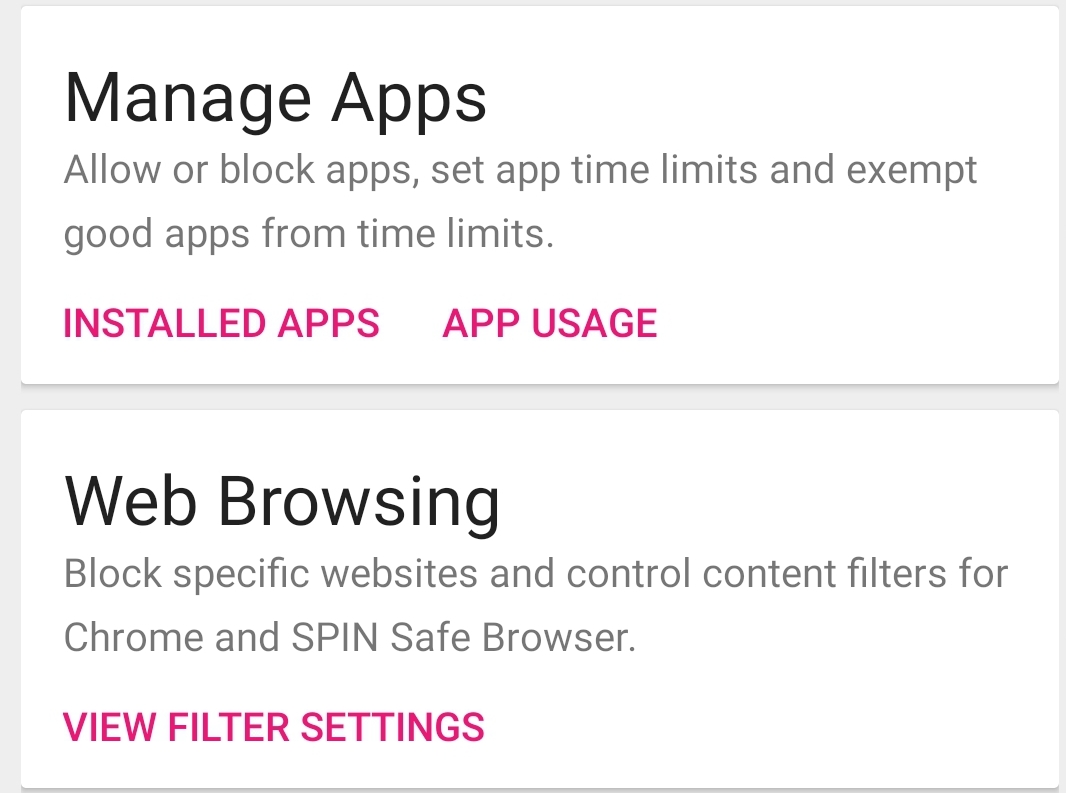 Manage Apps/Installed Apps: find Google Play Store and set the drop down to Blocked

Web Browsing/View Filter Settings: Tap Block a website, then the + and add play.google.com

Note: For custom blocked Apps, if you tried to be opened, a blocked message will appear for the child to see and they will know that it is blocked the parent. A few seconds of App Usage will be also be recorded in the App Usage Reports.
Using Boomerang's New App Approval Features:
New App Approvals – Boomerang Parental Control blocks all newly installed apps by default for new users – from the Play Store and sideloaded apps. Parents receive an instant notification for newly installed apps, can learn more about them and if appropriate, unblock them via our Family Messenger.

Benefit: Minimize the potential of kids installing and joining social media platforms or inappropriate games before parents are aware and educated. We provide a link to the Play Store app listing for all notifications so parents can learn about the app and make sure it is appropriate for their kid's use.

For our users upgrading to this new version, this feature is not enabled by default on your Android child's device. Watch this very brief video on how to enable it from Parent Mode: https://youtu.be/6nOu0vt-sYE

Kids receive a notification before their allocated or scheduled time is up

Benefit: Kids are more in the know: we provide a heads up before time's up for kids who are about to run out of time.