If you require turning Boomerang Parental Control's protection off on your child's Android device, here are two ways to perform this from your child's Android device or from your parent Android or iOS device.
From Child Mode (from a child's device)
From your child's device, open Boomerang > tap three dots > Settings > enter your passcode.
Important: you will require your group password in order to disable protection on your child's device.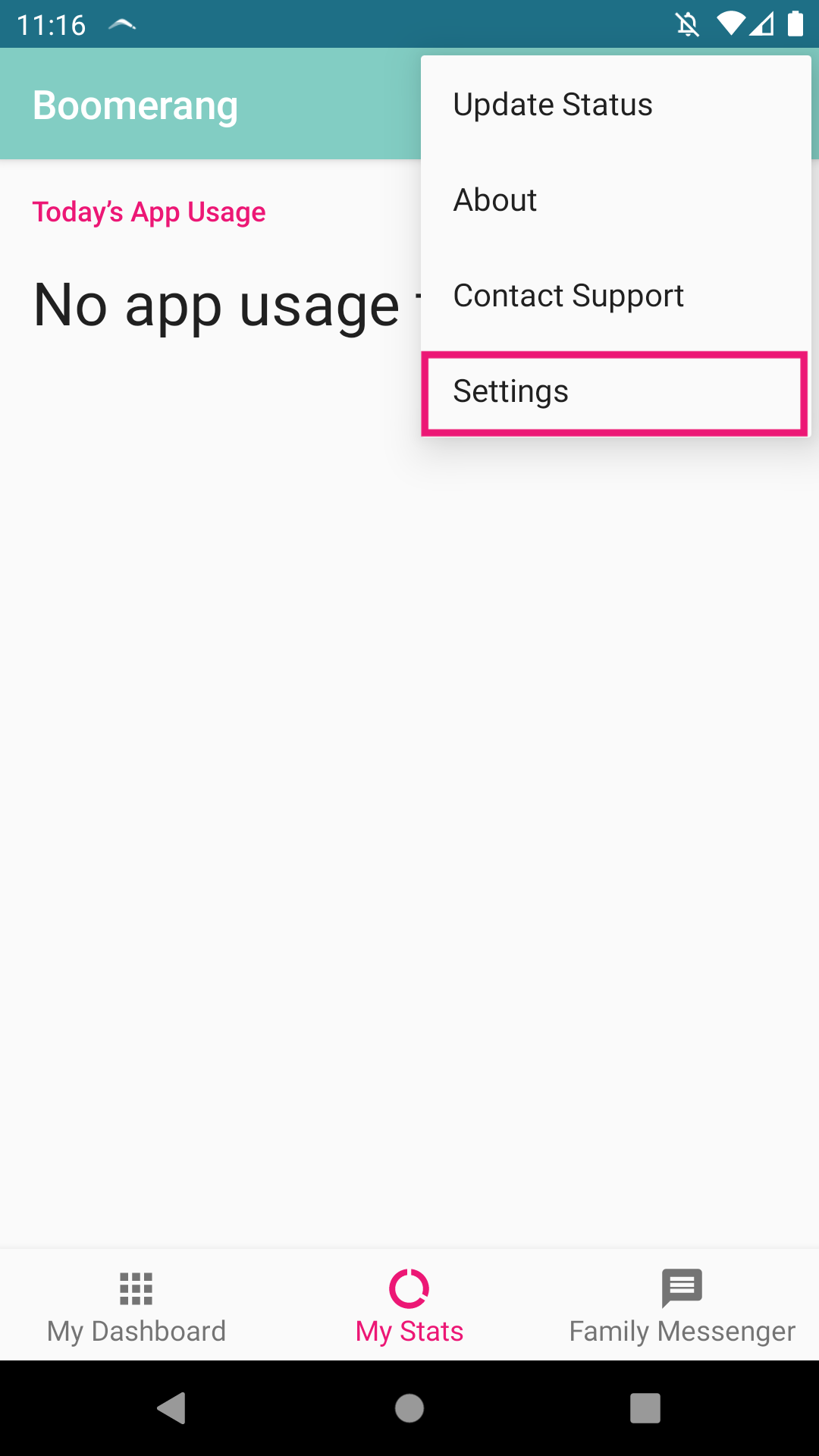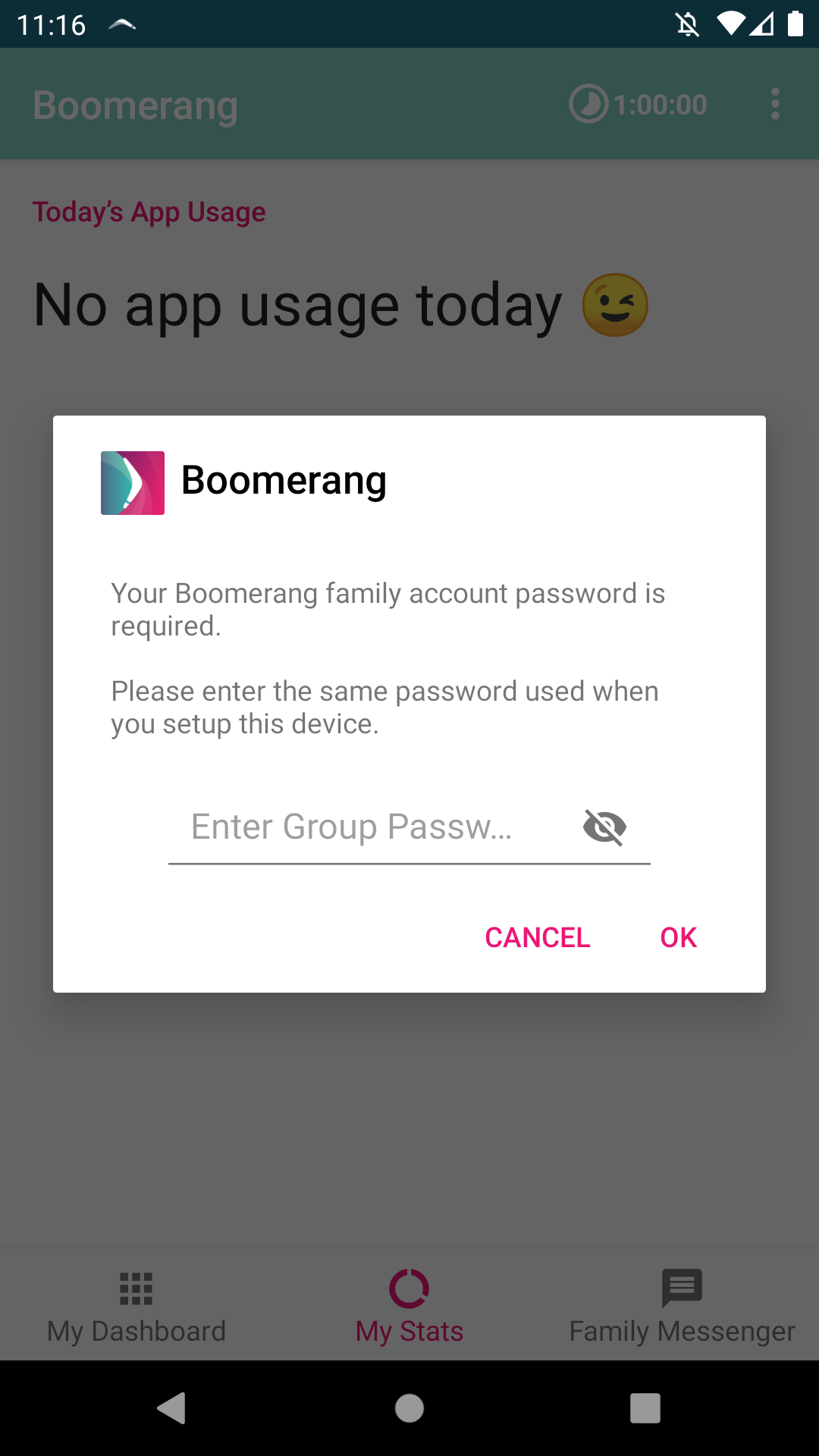 Then, tap Protection Enabled and choose a specified amount of time to auto-turn protection back on or until you manually want to turn protection back on.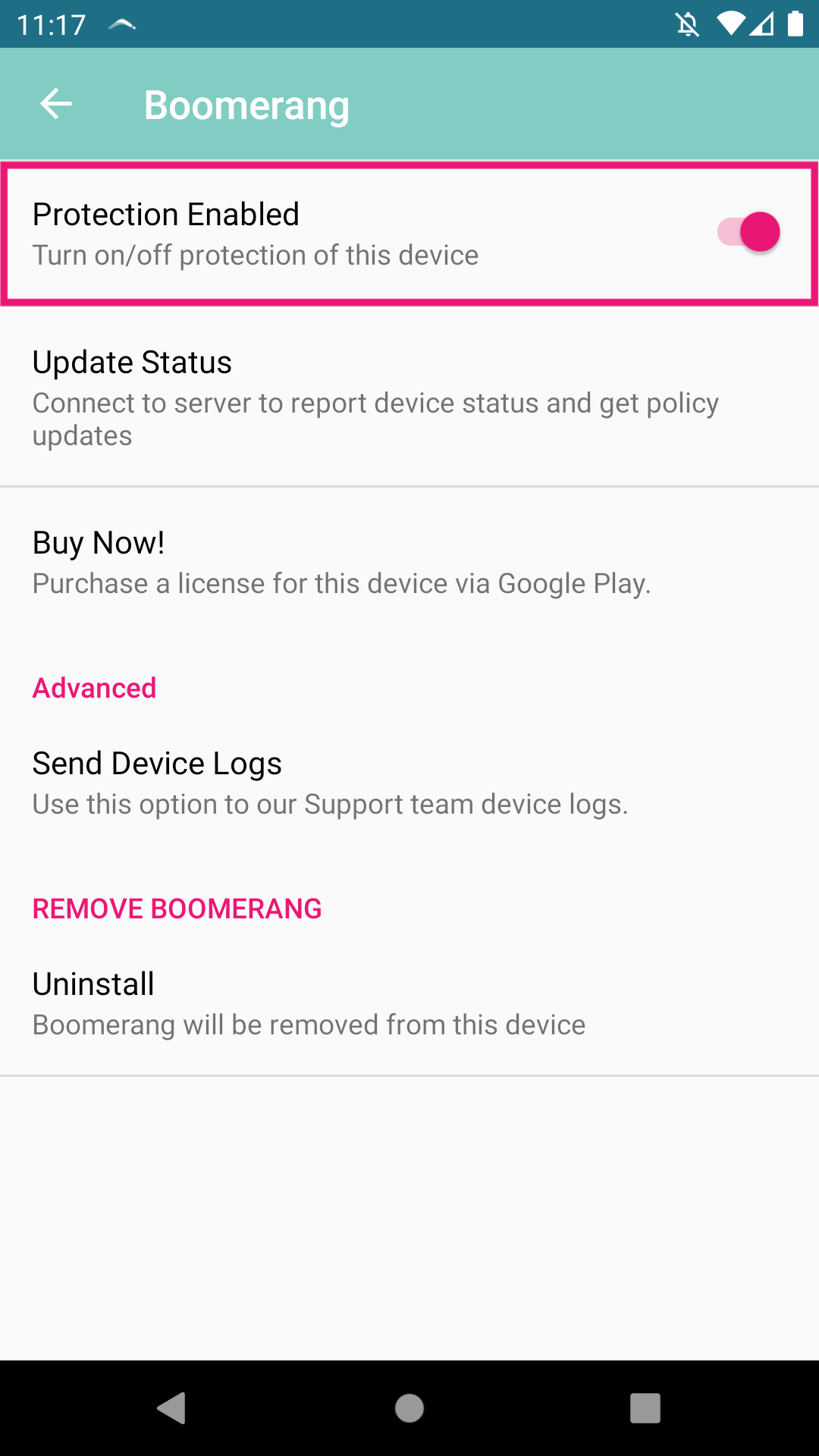 From Parent Mode (from a parent's device)
From your parent device, can be Android or iOS, open Boomerang, tap on MANAGE DEVICE for the device you wish to turn protection off > three dots and review the menu options as per images below.
Android: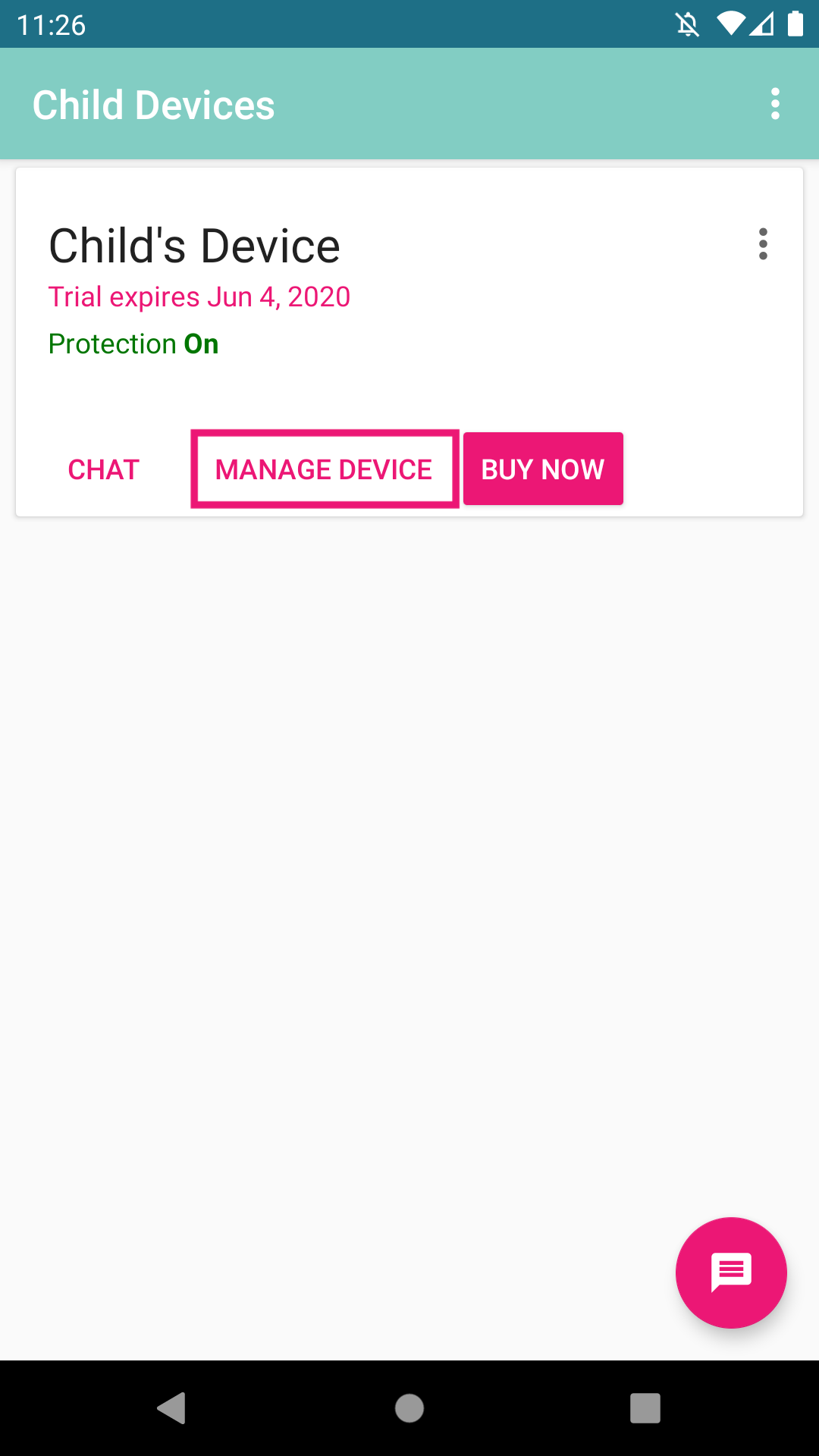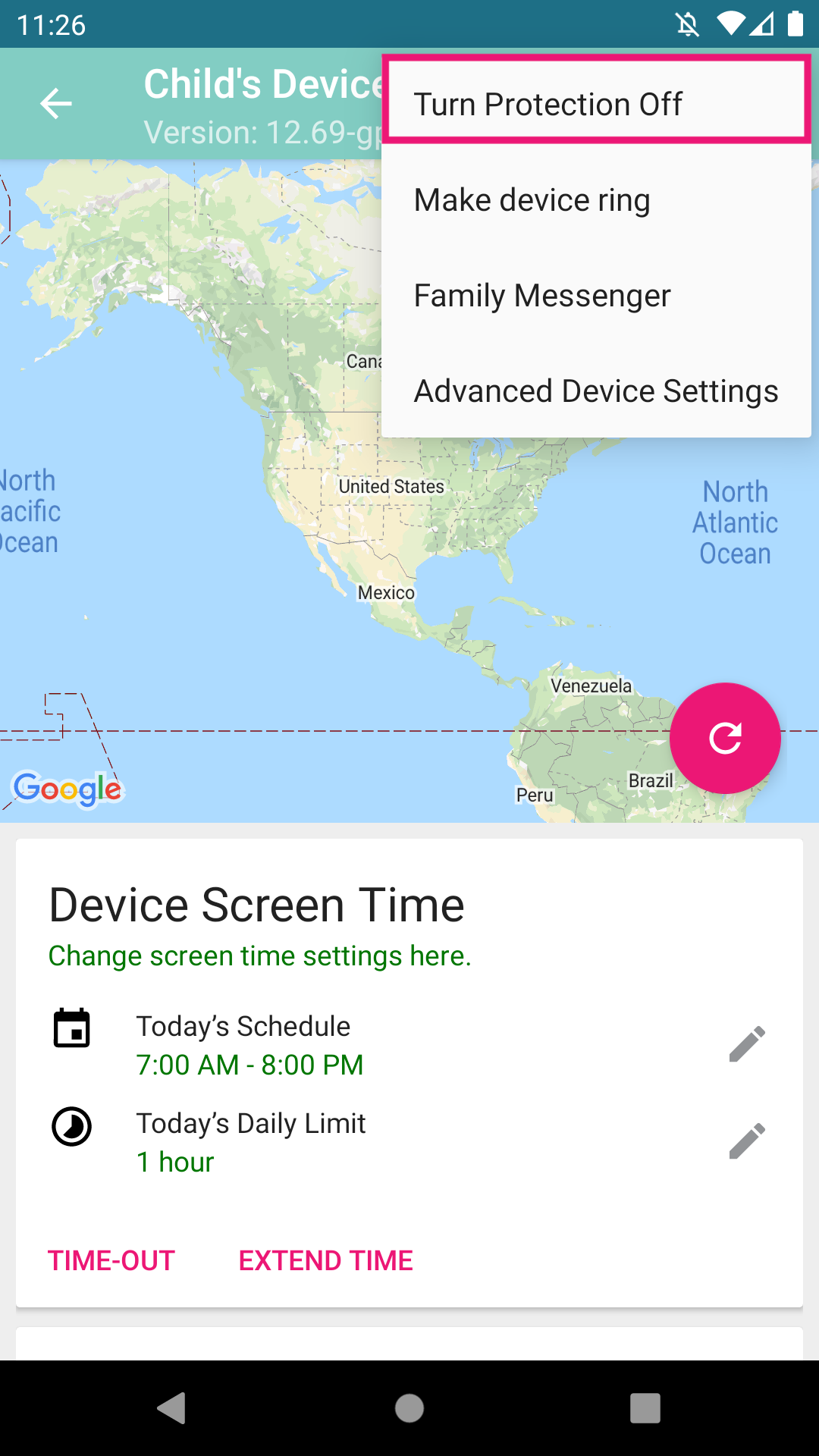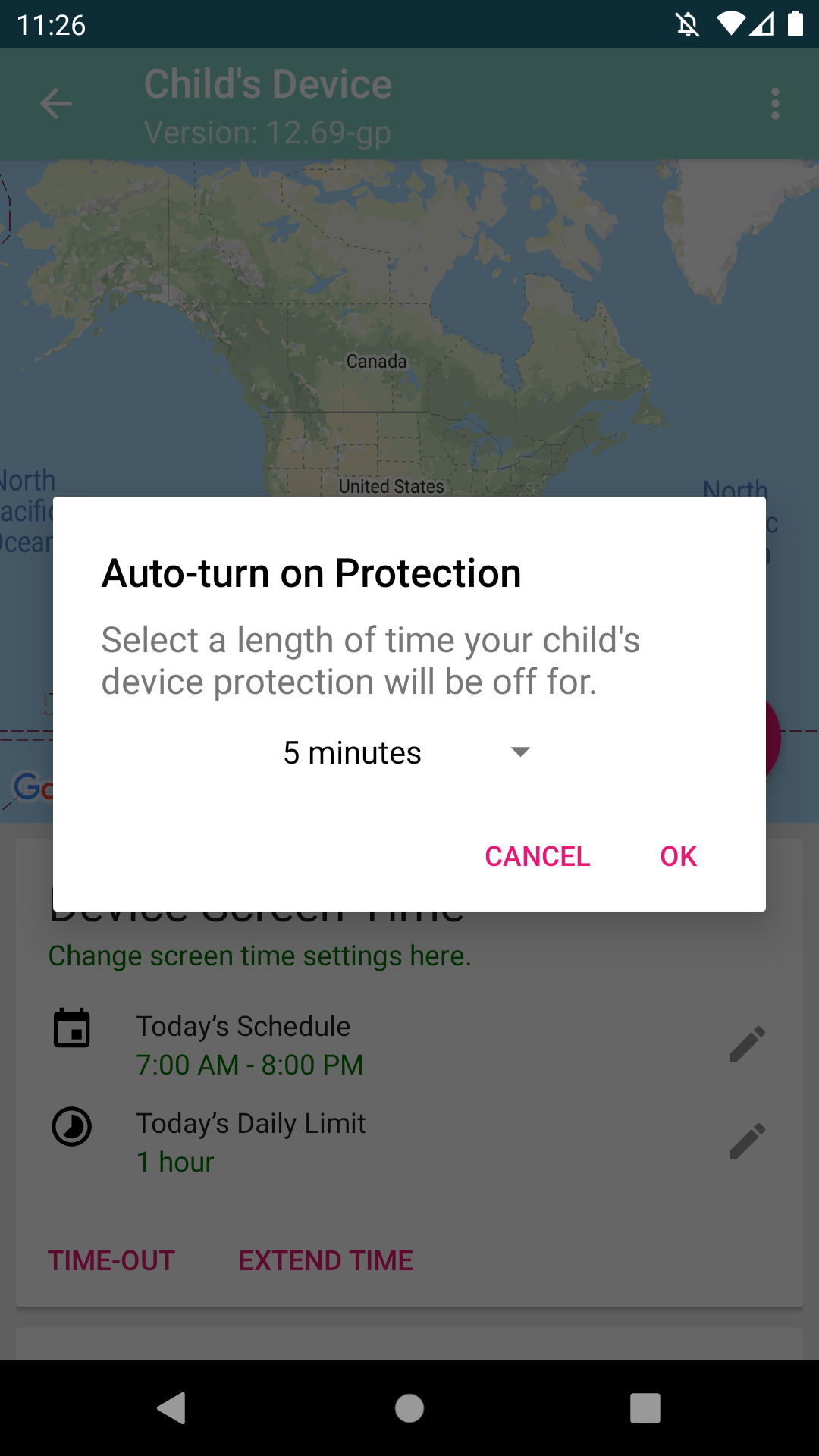 iOS: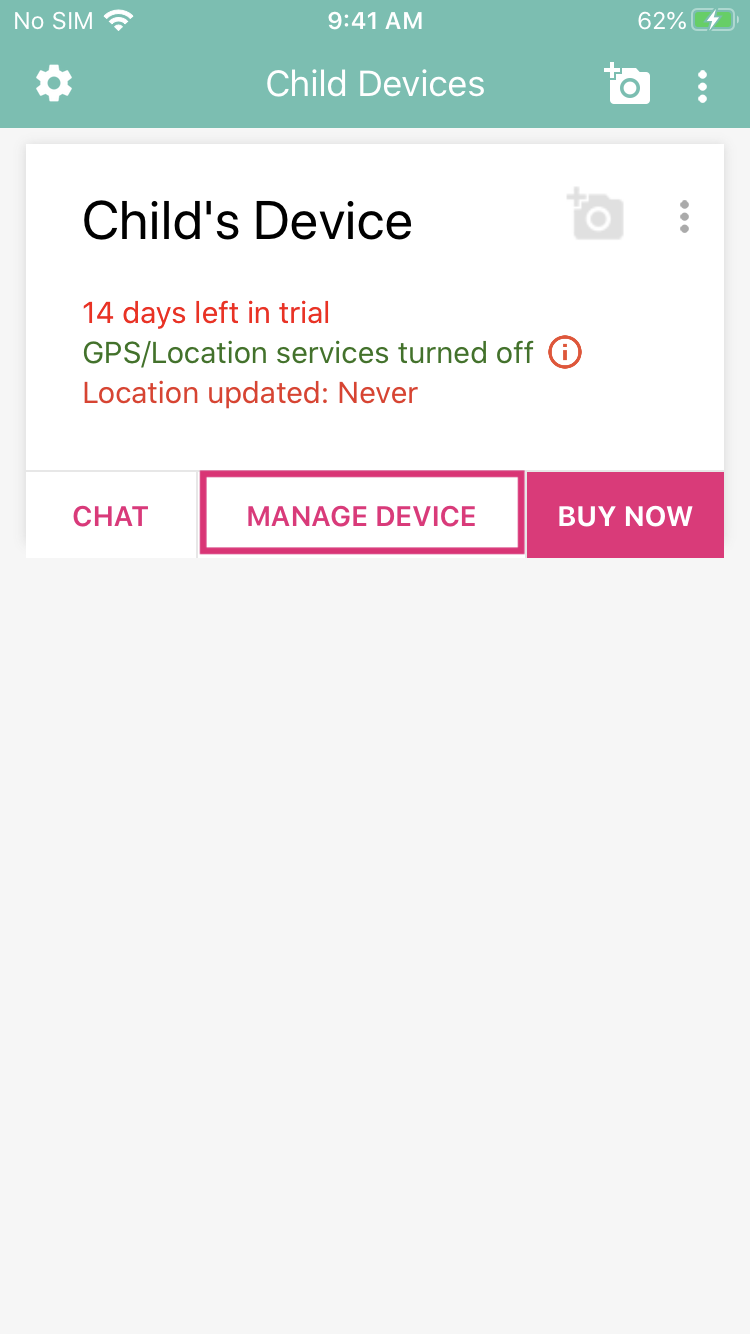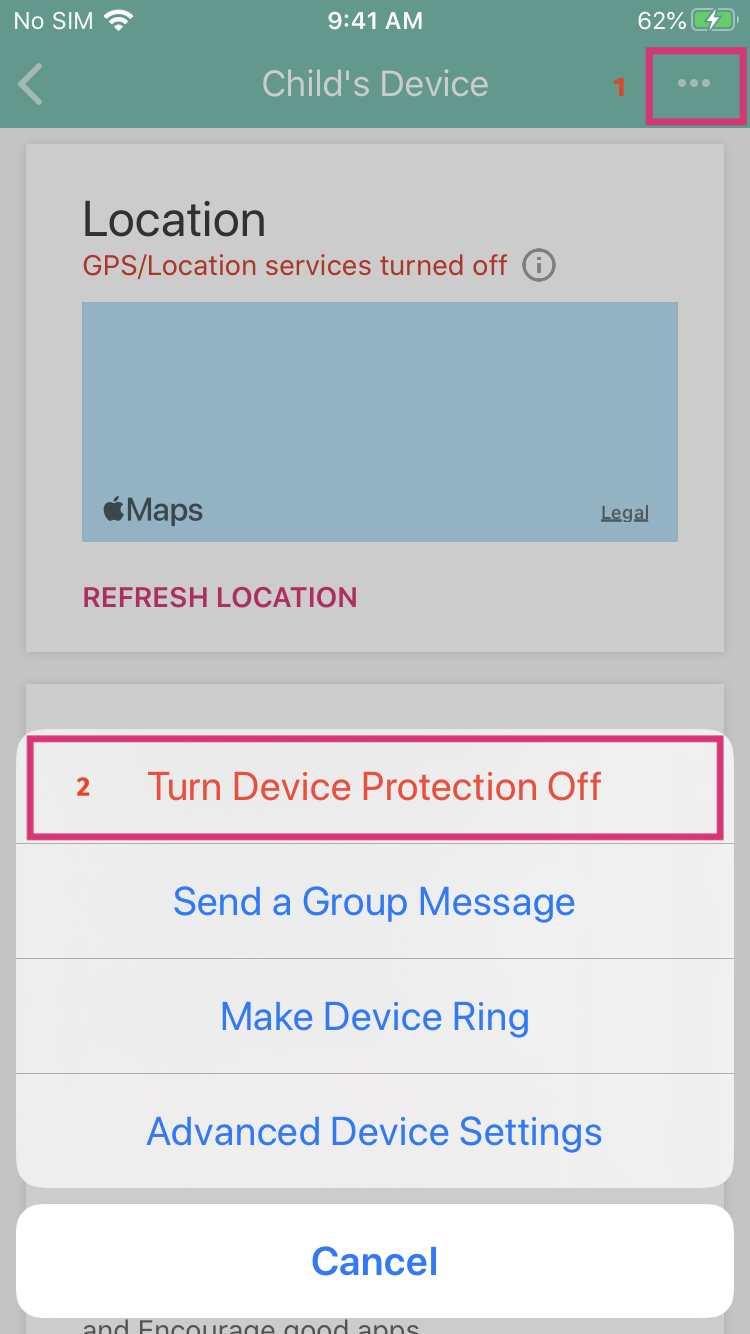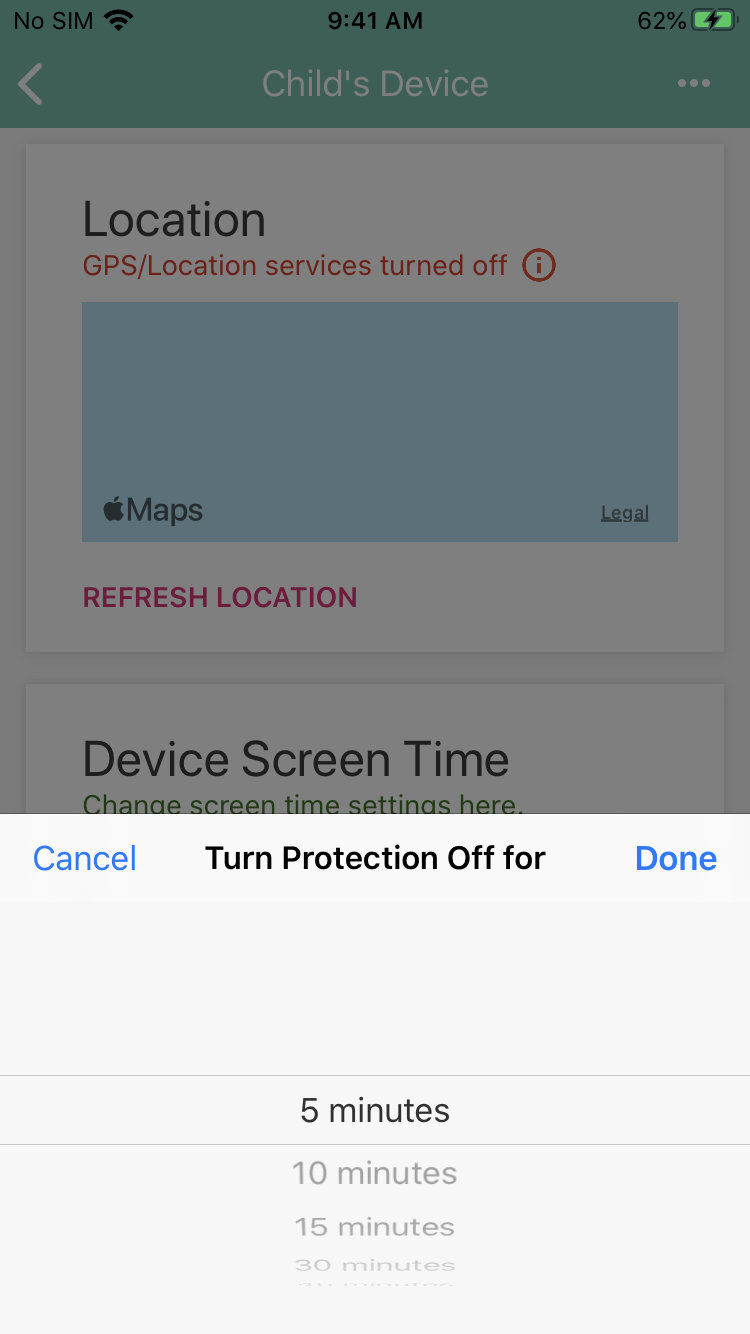 Tips
Enable a Passcode: we recommend parents enable our passcode option for Parent Mode so crafty kids do not borrow your parent device to change their settings, including adding more screen time, unblocking apps or disabling protection as per above steps.
Forgot your group password? I forgot my password - how can I restore my password?