SPIN Safe Browser supports the use Web Clips.
Here are important details to make sure your Web Clips open in SPIN Safe Browser.
If you manage Safari
If Safari is hidden but not restricted, Safari opens the URL in the Web Clip and it then forwards the link to SPIN Safe Browser

If Safari is hidden and restricted, you must have the Web Clip open in full screen mode. If Full Screen is not enabled, the Web Clips will not open.
Example configuration from Jamf Pro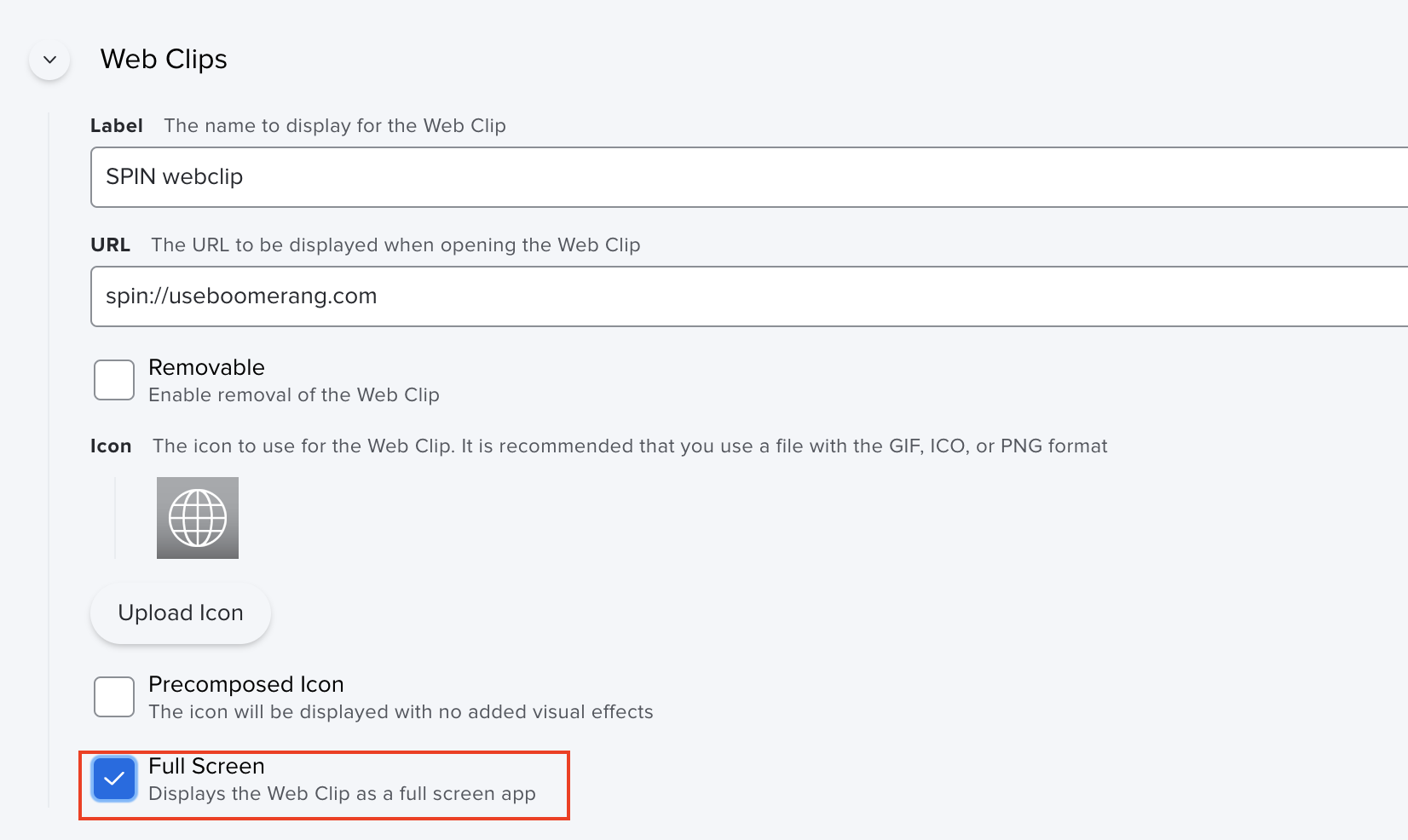 Resource