Perform the following steps on Apple iOS devices updated to iOS 14 later. After performing the steps below, SPIN Safe Browser will become your default web browser on your iOS devices.
Perform from an iOS device
Install SPIN Safe Browser from the App Store.
Go to SPIN's Settings via Settings > SPIN > Default Browser App > SPIN.
All web links you open across iOS will now open in SPIN Safe Browser.
At this time, we recommend blocking and/or removing all other installed web browsers.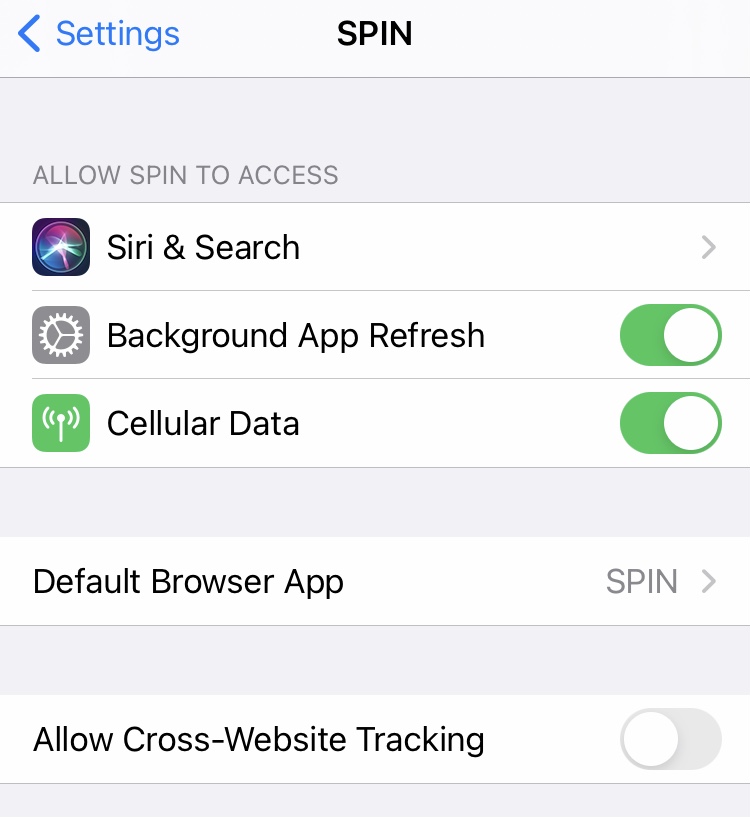 Any web links you open from Mail, Notes and other apps will now open in SPIN Safe Browser. If any links are inappropriate, SPIN will block them automatically.
Block Safari with Apple's Screen Time feature
If you are using Apple's Screen Time with your family, the steps can be performed from one of the parent/guardian devices. The same steps apply for a self managed device.
Go to Settings > Screen Time.
Tap Content & Privacy Restrictions.
You may need to enter your Screen Time passcode.
Tap Allowed Apps.
Toggle off Safari.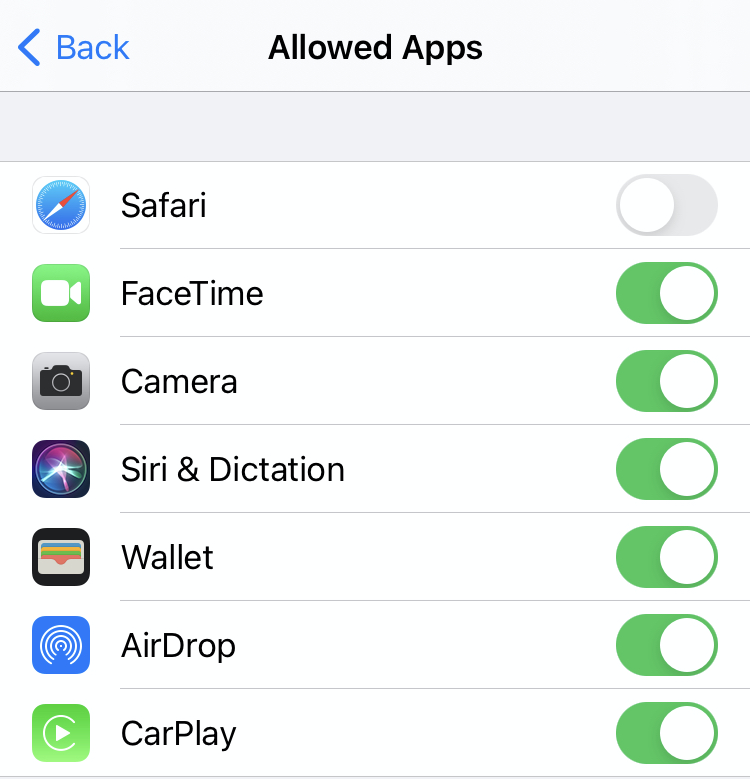 Using Gmail as your email client?
Google likes to keep you inside their apps, including opening Chrome instead of Safari or the default iOS browser when you tap on a link inside their Gmail app. Make sure to perform the following step to change the default browser Gmail will use.
Open Gmail.
Tap Menu > Settings > Default apps.
Tap "Default browser app - Configure in iOS Settings".
Toggle off the "Ask me which app to use every time" toggle.