Background
Xiaomi is notorious for their aggressive battery optimization so we have to exempt Boomerang from this aggressive battery optimization. Thankfully, Xiaomi does provide a method to have the permissions "stick."
Solutions
Make Boomerang Run in the Background

Newer Models: Device Settings > Installed Apps > Boomerang
A. Toggle "Autostart" On
B. Inside "Other Permissions" enable: "Modify system settings" & "Start in background"
C. Inside "Battery Saver" select "No restrictions"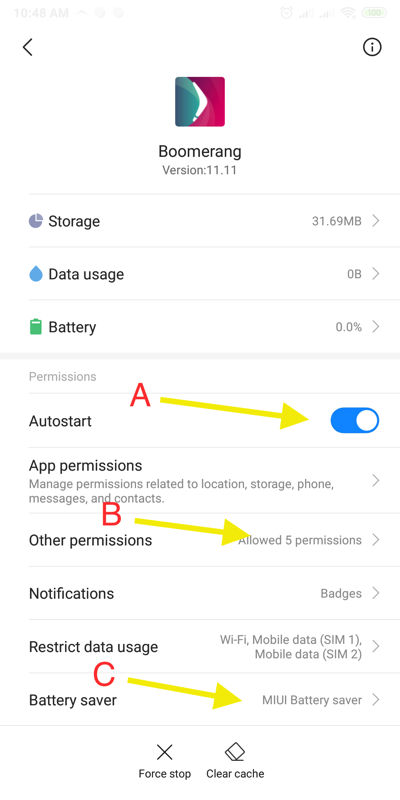 App Security
On Xiaomi devices, for enhanced security, we need to "lock" Boomerang. Here are the steps:
Open Boomerang App

Now, tap on the Recent Apps Dialog button

Press and hold Boomerang's card and "lock" Boomerang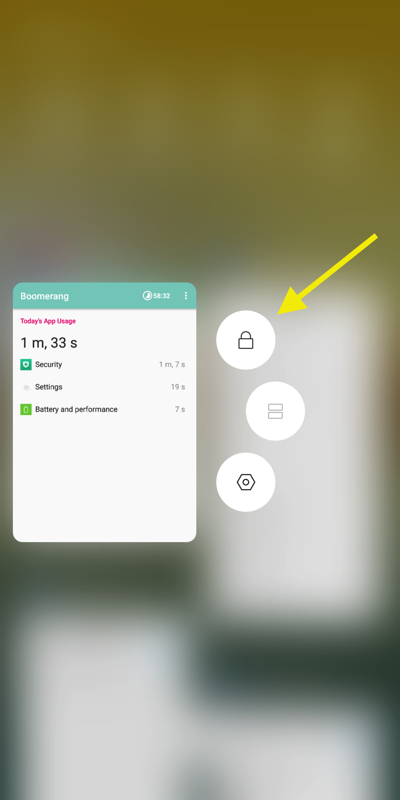 Check: Make sure Boomerang now has a "lock" icon after it's name on the Recent Apps Dialog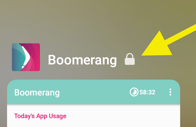 Older Models: The settings may be in slightly different places:
Device Settings > Advanced Settings > Battery Manager > Protected apps – Boomerang needs to be Protected
Device Settings > Apps > Boomerang > Battery > Power-intensive prompt and Keep running after screen off
Settings > Additional Settings > Battery & Performance > Manage apps' battery usage and here:

Switch Power Saving Modes to Off
Choose the next options: Saving Power in The Background > Choose apps > select your app > Background Settings > No restrictions
Security on Older Models: Certain Xiaomi devices do not have the ability to "lock" an App and have it protected from the Recent Apps Dialog so use Boomerang's Advanced feature to block the "Recent Apps Dialog" entirely.
Login into the Boomerang Web Management Dashboard located at: https://app.useboomerang.com/My and then click on the child device and then the Advanced Tab. Here, check the "Block Recent Apps Dialog"