Update Dec 9th 2020: Bark has added our service's domain to their master list so the following steps shouldn't be required any longer.
How do I make Boomerang & Bark work together?
Bark & Boomerang are compatible and work well together to provide a layered approach to parental control but the communication that Boomerang needs to communicate needs to be made as an exception when using Bark's VPN.
Solution:
Ensure that Bark has an exception for Boomerang; here are the steps:

1. Go to Bark's dashboard, click on menu and then "Add app or website exception"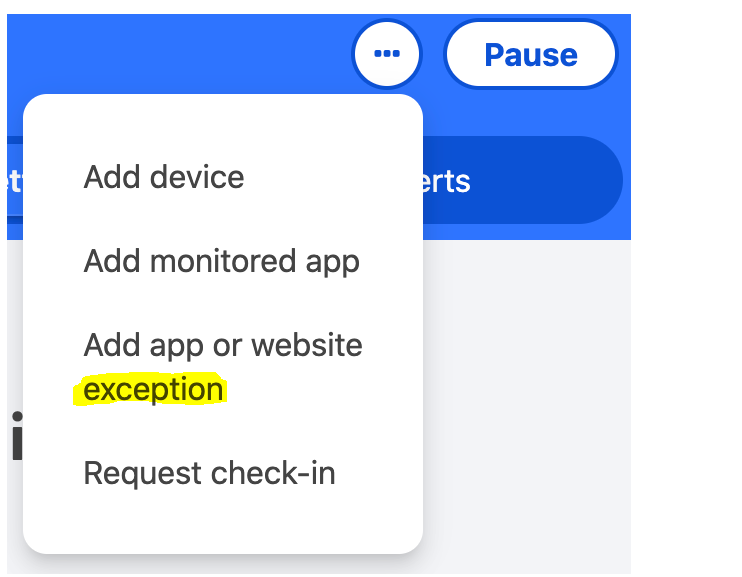 2. Add app.useboomerang.com as an exception.