Many apps on Android apps now allow you to reply from notifications. This is greatly convenient as you do not need to open the app to quickly reply to a text or a message via Snapchat and other apps. The challenge with this is on child devices, kids can continue to use their devices when they receive messages via the notifications reply actions. Here's a screenshot: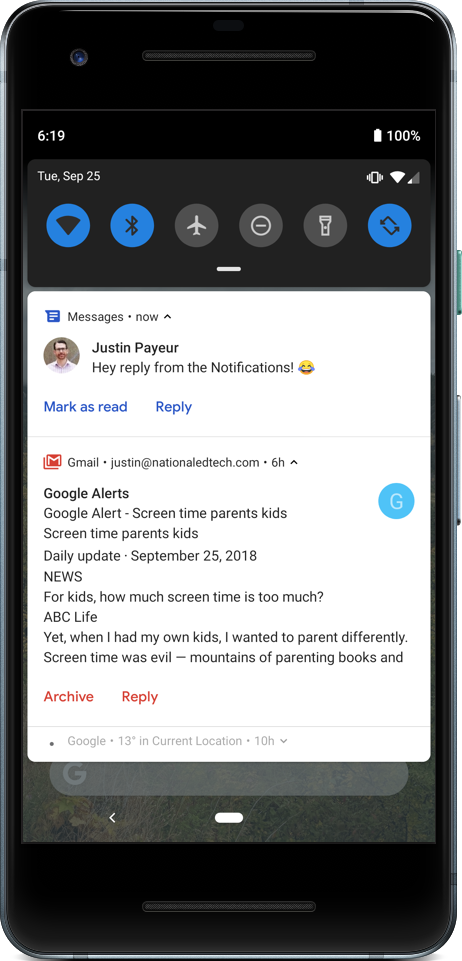 What can be done?
In our October 2018 release, we've added a "swiping" block on the notifications area when screen time is up (scheduled screen time and/or device allocated timer). On most Android devices, when your child swipes the Notifications bar down, we will swipe it back up very quickly, blocking any attempts to reply from a notification. In our experience and testing, on some slower devices, there may still be a possibility for your child to reply quickly but it's hit and miss. We will continue to optimize this and let us know in the comments below the type of device your child has and its results (i.e.: Samsung S8 + it works!).
One more thing, if replies are being done when the phone is locked (replying from the lock screen), we currently cannot do anything about this as Android doesn't allow us to monitor this area of the phone/tablet.